Company Profile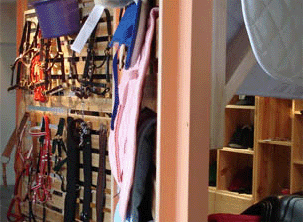 Enolle Saddlery specializes in equestrian equipments for horse and rider in Xiamen, China.
With 25 years of rubber & plastic experience in horse-related products, we broadened our knowledge, are expanding our product range and developing from the wide range of master line horse covers to leather and fabric work accessories.
With our gifted craftsman and skilled team, we supply high quality customized solution, have won various appreciations from our customers.
In order to better serve customers, we set up Enolle Saddlery. We supply pretty much lines for the horse, rider and stable, including Horse Boots, Grooming Tools, Rugs & Accessories, Bridles & Reins, Equestrian Luggages, Stable Equipments...the list just goes on and on.
Our mission is still to provide the equestrian market with good quality products at competitive prices and provide friendly customer service to all our customers globally
.
Though Enolle Saddlery is young, we will continue with our effort to become one of the most popular brands in the equestrian world in the future.